We are a training provider focused on visual strategies that foster agility and resilience, two key factors contributing to productivity, innovation and life skills competency.
We are also a business communication consultancy that leverages visual strategies for branding and communication impact.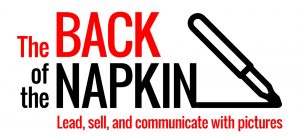 Exclusive Master Trainer for Asia, licensed by Digital Roam Inc, USA.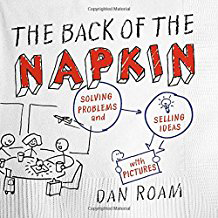 Solving problems and selling ideas with pictures.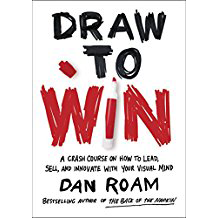 How to lead, sell and innovate with your visual mind.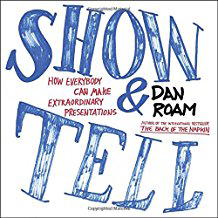 How everybody can make extraordinary presentations.
Foster Agility in Managing Changes
Participants will learn to see with new perspectives through an understanding of the science of vision and the application of visual strategies. They will uncover fault lines and be able to craft possible solutions that facilitate business transformation. 
Career & Retirement Planning
Build Resilience for Life
Participants will learn to utilise applied visual toolkits to chart important milestones in career progression and gain empowerment for major transitions in life.
Nurture Competent Learners
Participants will learn to use the visual decoder, an applied visual thinking tool scaffolding the discovery of story concepts that dovetail into life lessons, key to building positive dispositions for success.
Communication Consultancy
Visual Clarity for Strategic Communication Impact
Clients will gain access to the visual thinking expertise that translates complex ideas and corporate promises into clear and relatable communication deliverables for stakeholder engagement.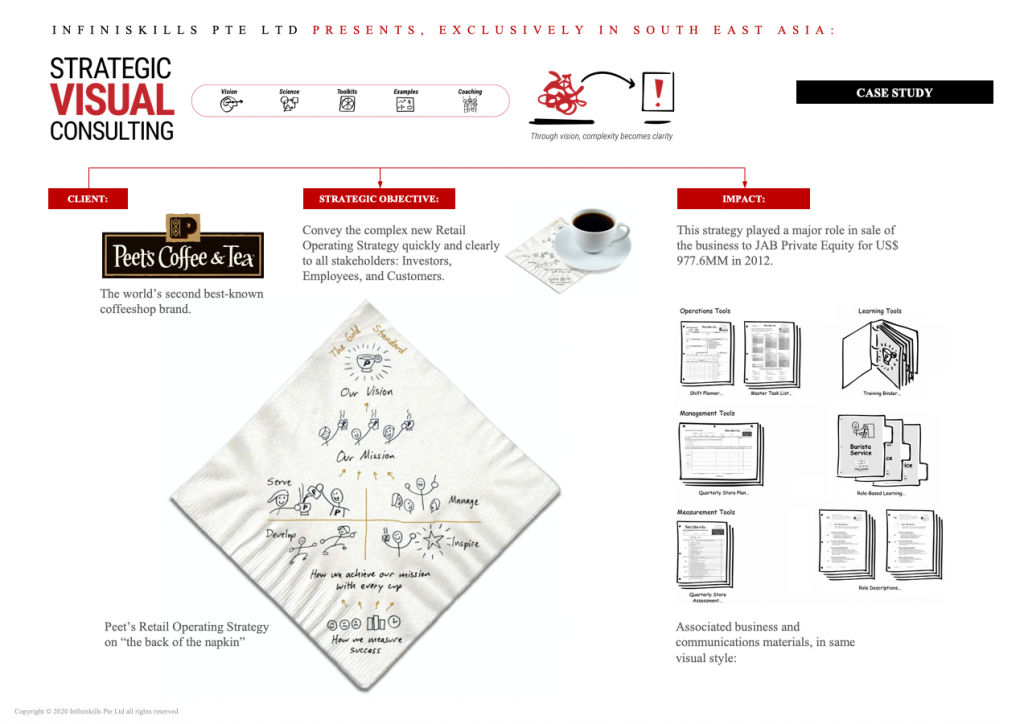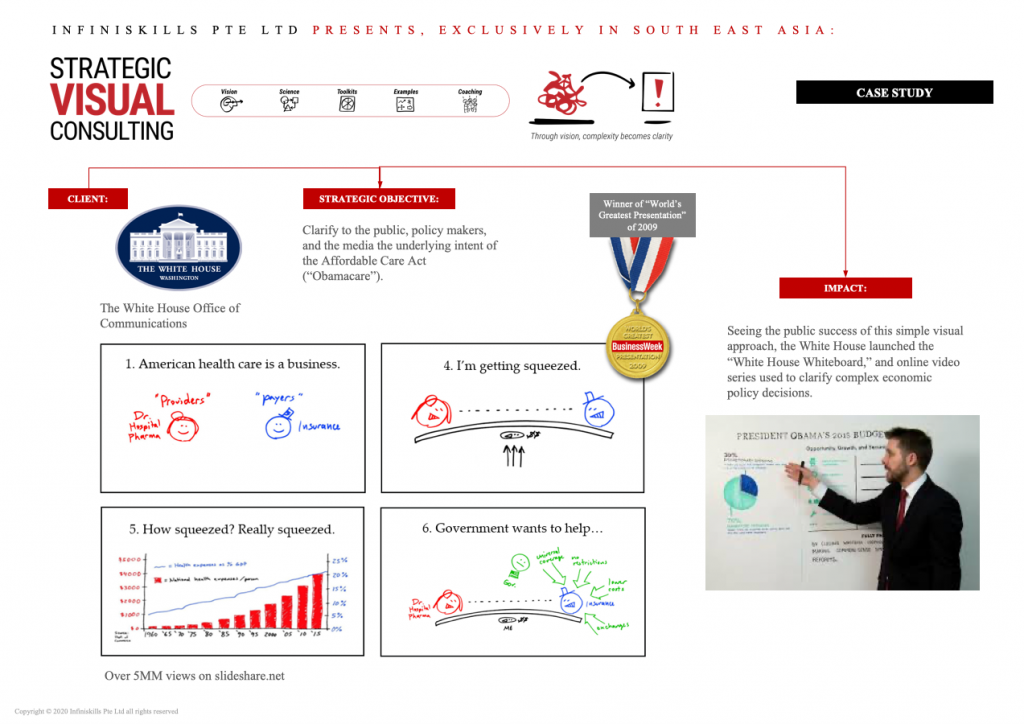 We leverage visual-cognition science, classic storytelling frames and a unique problem solving toolkit that sharpen business persuasion skills, save valuable TIME and win abundant audience ATTENTION.
"I learned so much from this book. With style and wit, Dan Roam has provided a smart, practical primer on the power of visual thinking."
"Finally! A book that teaches visual literacy. Dan Roam has distilled visual communications into visual grammar that is smart and applicable immediately."
"[Roam] shows you how to create simple drawings that are simple but effective tools in breaking down complex notions and letting you share an idea across cultures and levels of expertise with aplomb."
"The Back of the Napkin teaches me a new paradigm of problem solving. Its simple toolkit helps me to visualise data as well as to think systematically. Definitely a course that everyone cannot and should not miss."
"Insightful! I learned to see things differently.. able to see solutions after putting visuals on paper.. able to draw conclusions and make proper decisions. Ai Yat is an amazing trainer."
To be recognized as a leading strategic partner in corporate and personal growth through visual clarity and impact.
To provide mental frameworks grounded on our innate preference for visuals, in order to achieve success in problem solving, selling ideas, decision making, innovation and communication.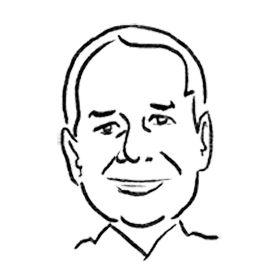 Dan Roam is the internationally bestselling author of four books on visual communication: The Back of the Napkin, Blah Blah Blah, Show and Tell and Draw to Win.

Ai-Yat Goh is the principal course leader for "The Back Of The Napkin", a bestselling business framework of Digital Roam Inc. Ai Yat is also a storyteller, an artist and an entrepreneur.

Sherrie Low is the principal strategic visual communication consultant and licensed trainer for "The Back of the Napkin". Sherrie is also a freelance writer, yoga practitioner and dog lover.